Chabad's Kiddush Luncheon Calendar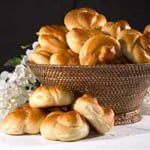 Celebrate your birthday, anniversary, the Yahrzeit of a family member or other family occasion with a kiddush lunch at the shul! The Kiddush is very affordable and it's a beautiful way of celebrating with the community. Please call the office 908-874-0444 with any questions and to reserve your kiddush dates for this year.
We're currently seeking sponsors for the following "sponsorship available" dates.  Please see the calendar below for date availability and call our office to reserve, or email Info@myjewishcenter.org.
DATE

SPONSOR

OCCASION

June 20, 2009

 

July 4, 2009

 

July 11, 2009

 

July 18, 2009

 

July 25, 2009

 

  

Neil & Roberta Schorr - Lisa's Birthday

Sponsorship Available

Sponsorship Available

Sponsorship Available

Sponsorship Available